Enjoy your mountain getaway in our unique woodsy themed cabin we call Pinecone Hollow.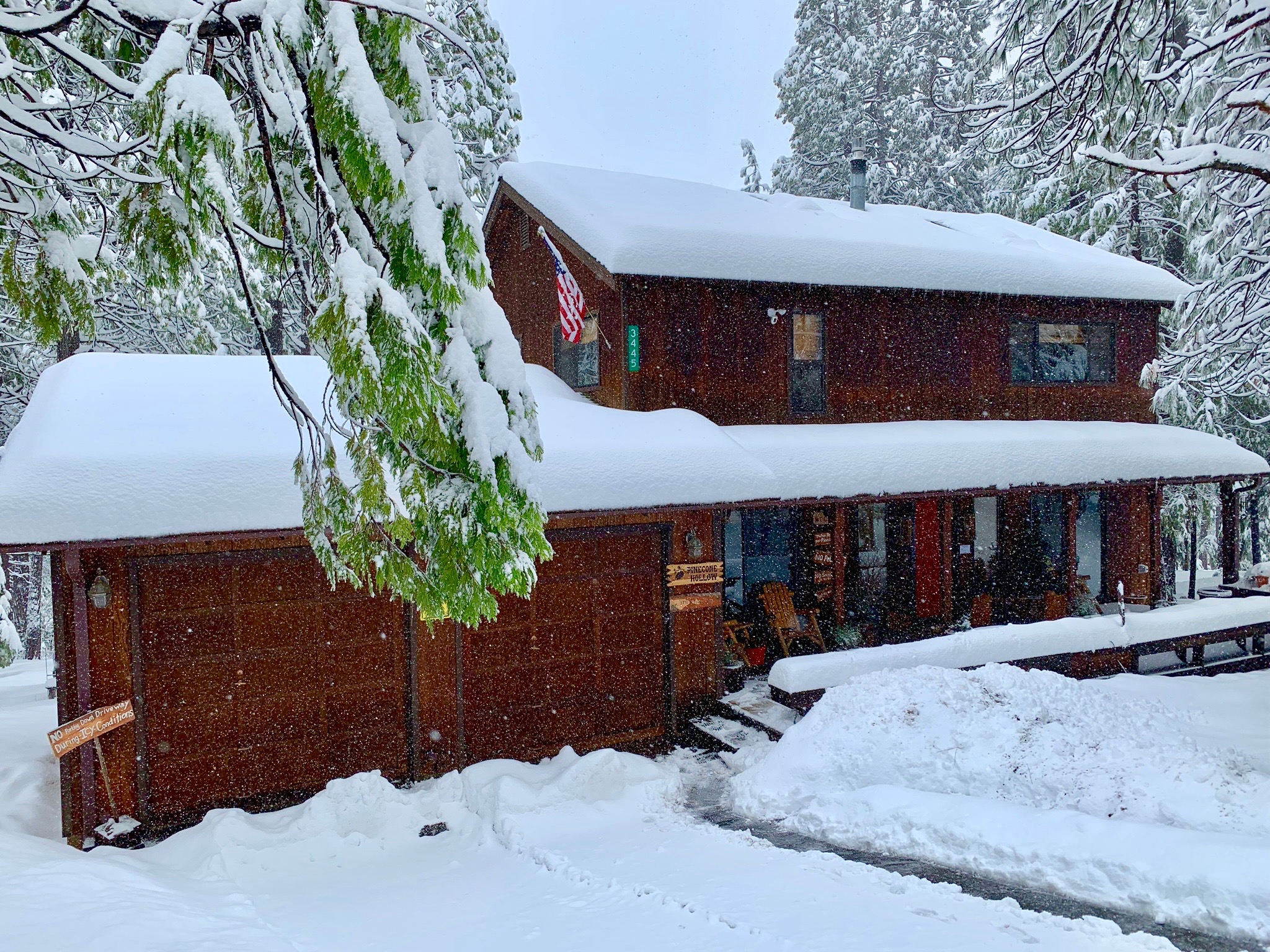 My name is Ronald Mark McFall, and I am a verified co-host along with my Father, Ron McFall Sr., for Pinecone Hollow on Airbnb. Together with our wives, we use airbnb for our own travels and know first-hand the importance of good hosting & meeting client expectations for a good experience. Pinecone Hollow has been in our family since 1980 and we all still get excited about staying there when we can.
Most correspondence for Pinecone Hollow will be directly through me via the Airbnb platform.
About the Cabin:
The cabin sits at the top of Meadowmont Subdivision elevation 4,500 feet. It is a quiet neighborhood with other cabins and locals on the street. The neighborhood blends into the Stanislaus National Forest boundary.
If you like hiking, our cabin is near two popular trails:
Cougar Rock: Access to Arnold's famous Cougar Rock trail entrance is nearby in Penny Pines. From Pinecone Hollow, drive about 2 minutes to the cross roads of Fairway Dr. & Nugget Ct and park in the visible open area to the right.
Out of our drive way go left…then right at Silver/Crystal…then left on Fairway and stay on Fairway till you see Nugget Ct. Thereat, look for the Forestry Road entrance on Fairway's side of the road and park there at the entrance gate.
Though the entire walk to Cougar Rock is forestry road it can be challenging at times depending on the season so bring plenty of water & snacks for the hike. My favorite place in all of Arnold is to perch myself at the top of Cougar Rock on a clear day (under 3-miles round trip).
Rim Trail: Access to the The Rim Trail is right up the street (go right out of our driveway). Look for the forest road at the top of our street and follow that until you see the Rim Trail sign. If you go to the right at the Rim Trail sign you will be walking toward Cedar Center where all that is happening in Arnold takes place (festivals, concerts, restaurants, shops etc). The entire walk to town takes about 20 minutes. However, if you go left at The Rim Trail sign there are many miles of trails.