Pinecone Hollow Live-Stream Backyard Weather Station in Arnold, Ca.
Bear Valley Ski Resort Live Stream
Snow pictures of the good old days :-) …..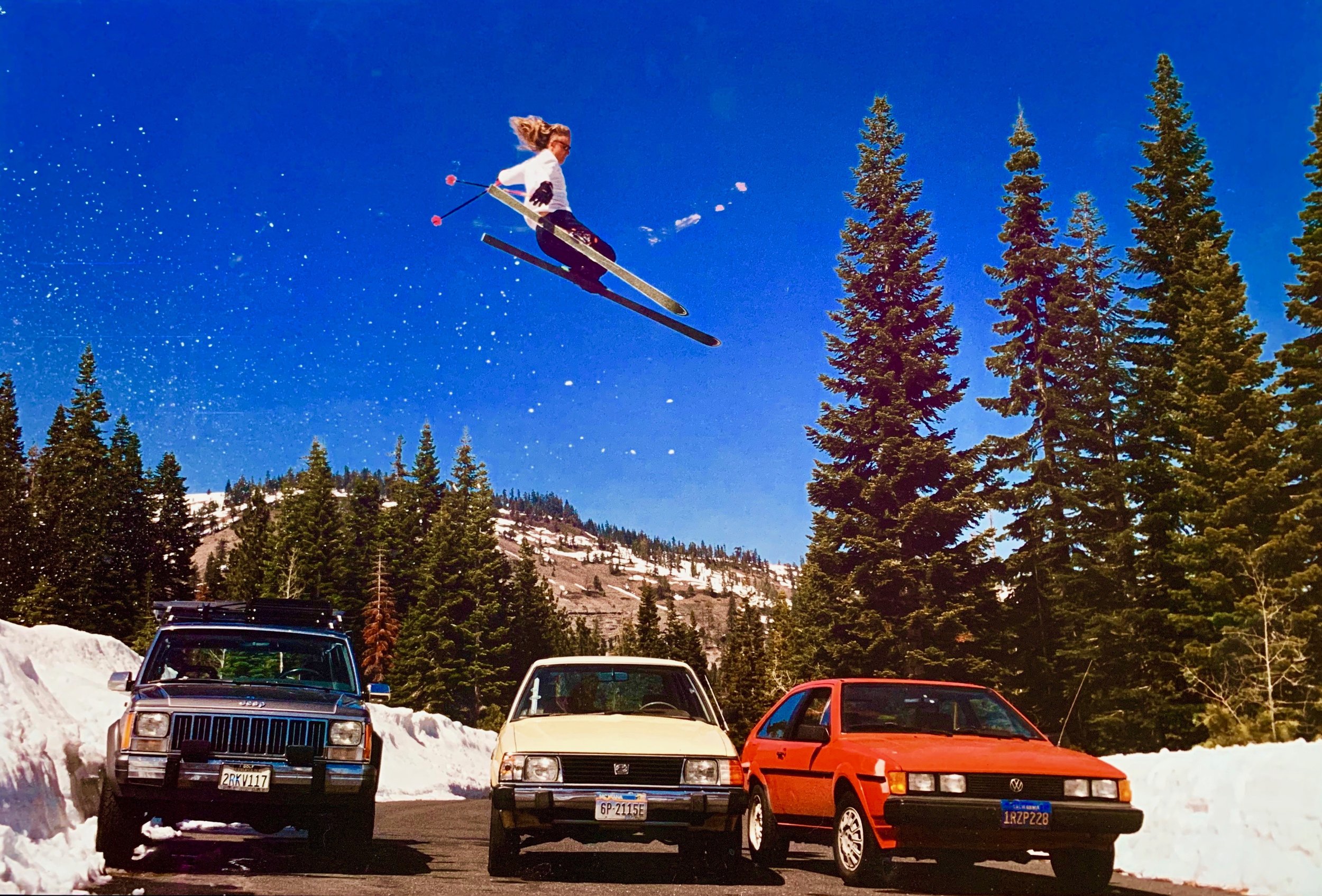 The year was 1993 in late Spring, jumping over Quaking Aspen Rd. The runway for the jump started at Bloods Ridge Rd.
Yes - it was a successful landing :-)
I did it twice that day. The picture was taken on my second attempt just as the day was getting too slushy for the jump. But I did it any way. You can see slush chunks flowing in front of me.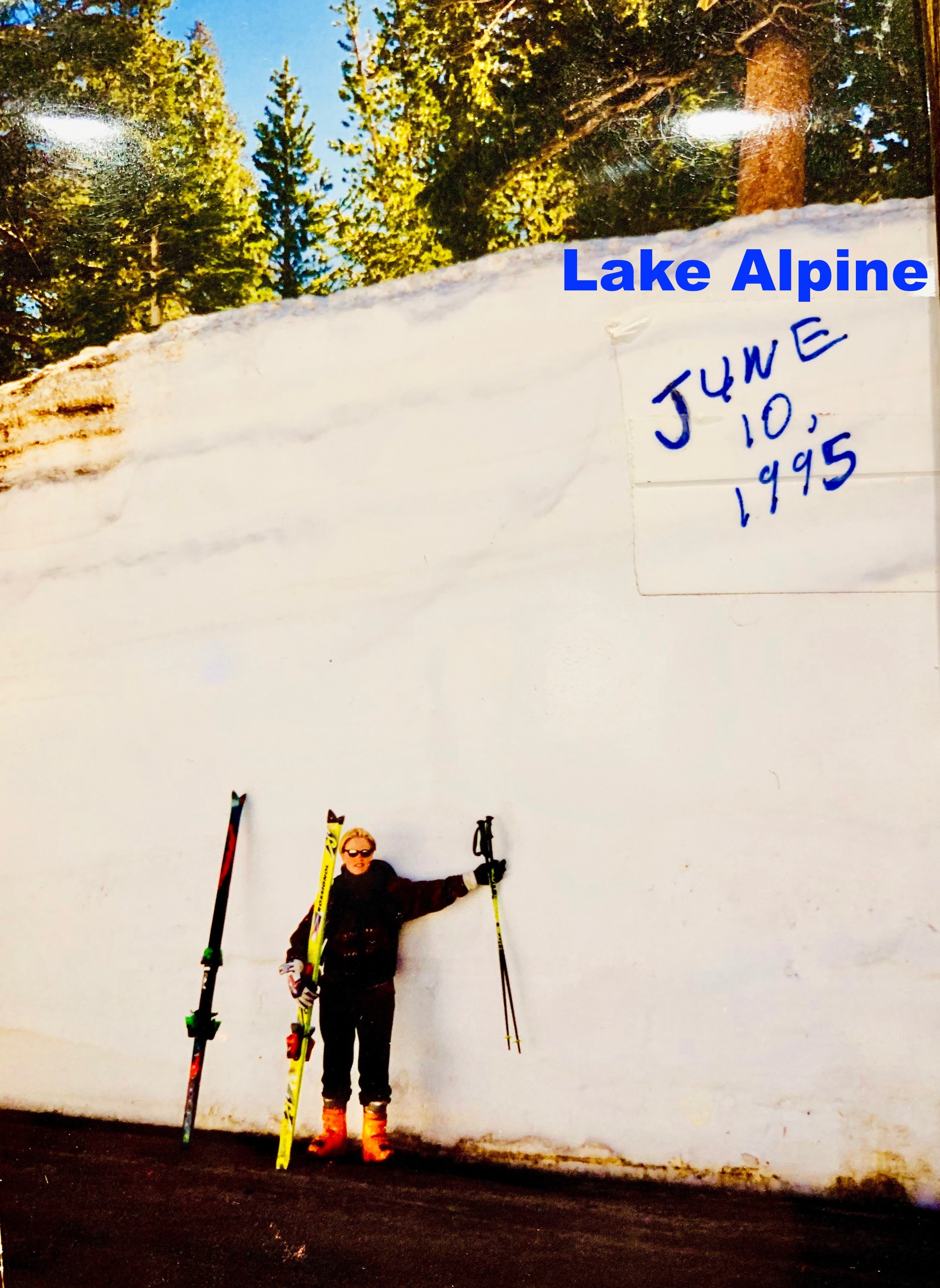 This picture was taken on June 10th 1995, on the East end of Alpine Lake near the road closure. On this day, we had hiked Inspiration Point above Lake Alpine and skied it.
Mountain peeks in the Ebbetts Pass area provided snow skiing all the way through September of that year.
Bear Valley Ski Resort had closed for the season in April with 20 feet of snow still on the ground. Obviously, we weren't done skiing :-)
Porridge Bowl at Bear Valley
The year was 1987, hand-stand going up the cornice. While the picture looks like I'm headed downward my moving trajectory is actually going up over the cornice.
Ski Report & Road Conditions
Other Cameras around the Motherlode…