Parrotts Ferry Mineshaft Trail
a.k.a The Bomb Trail (see below for Bomb Trail description)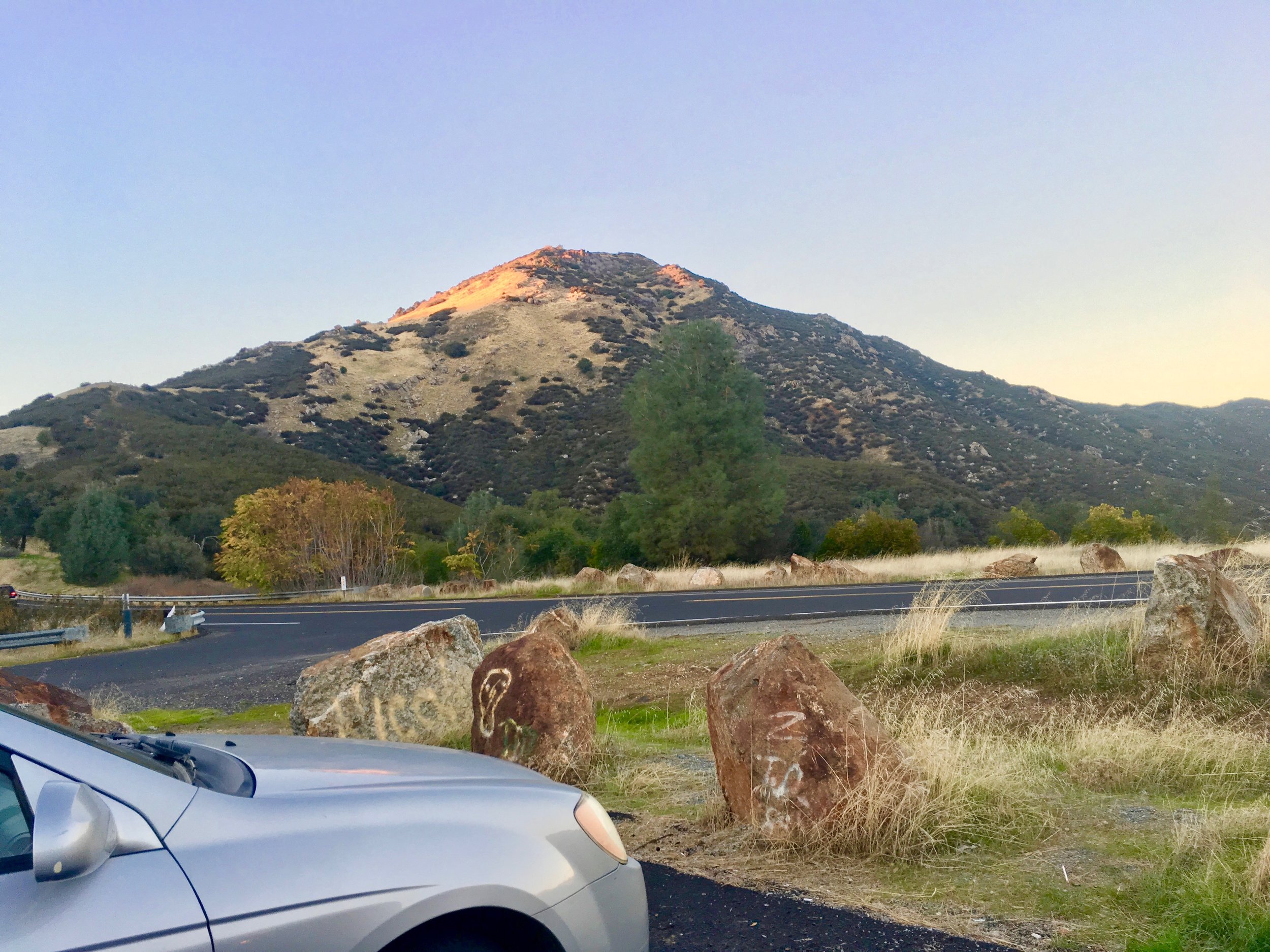 Park at the Parrots Ferry Bridge
From the parking area at Parrots Ferry Bridge, walk up the road just a little ways and you will see the trail entrance. At this point, you will encounter two different paths to the top of the mountain. I have found that the trail immediately to your left (straight up) is the most direct and obvious root. While the trail going straight-out (dubbed the Mineshaft Trail) is more developed and well marked, it can still get tricky on direction as you lose sight of the top at times. In my opinion, you're better off taking the left direct root to top of the mountain. This is a trail for seasoned hikers due to its incline. It is important to take plenty of water.
At the top of the Parrots Ferry Trail lies the remains of a sonar device that was accidentally dropped from a military cargo aircraft around 1983. Since the device resembles a bomb the name of the trail is nicknamed The Bomb Trail.
In 1983, the Calaveras County Sheriff's Office received a call from the Naval division at Moffett Federal Airfield. In the call, the Naval agents requested two Sheriff's Officers join them in flight (by way of military helicopter) to a nearby mountain where it was thought that lost cargo had gotten loose from a military cargo plane and fallen there.
Once they landed on the mountain, the device was inspected by the military agents while the Sheriff Officers looked on. As the agents made their way back to the military helicopter, they made mention to the Sheriff Officers that they were going to file a report with their superiors for a decision on whether to come back and remove the device or not.
Apparently they decided to leave it.
(The details of this story are provided by then, Sargent Ron McFall, who was one of the officer's present with the military officials in 1983. The girl pictured standing on the device is his granddaughter nearly 40 years later.)
-Mark McFall